About Us

We're happy to help answer questions!
1-800-569-0810
Live Chat
Our Advanced Manufacturing Facility
proudly is located in United States.
(Monday-Friday 8 AM to 4:30PM EST)
History
QMC Technologies, Inc. began in 1976 as a machine shop providing high precision short run machining services for local industry in Western New York.
Over the years we have centralized our focus on becoming a premier custom job shop and class A vendor by providing you the lowest actual cost and highest quality possible.
To date, our manufacturing facility is a world-class technology driven plant where we utilize the latest advancements in tooling and machinery for prototype to large volume runs.
Each year QMC has expanded and increased its presence in the marketplace by increasing the number of machines and by providing our customers the highest consistent quality and excellent service.
At QMC we have defined our mission. We believe that to be successful, our customers want to take advantage of the latest technologies to help them solve their productivity problems.
For 40 years, in a partnership approach, we develop solutions to provide specific manufacturing solutions which provide to customers, contract manufactured products which are on-time and defect free.
QMC presently supplies precision machined parts using state-of-the art equipment under structured process environments. We have been placed in the top percentile by several of our major Fortune 1000 customers and we are proud that our passion for machining quality products has earned us a ranking among the best.
We provide to our customer the highest level of craftsmanship and quality and excellent service at a competitive price. By contracting their requirements in a partnership arrangement, our customers avoid the direct costs of labor and material, attendant overhead expenses required for plant, equipment, raw materials and finished goods inventories.
Most importantly, our customers have also found that their quality control costs have decreased since they began their partnership with QMC.
Manufacturing Facility Location:
4388 Broadway
Depew, New York 14043
A Proud American Manufacturer

---
Giving Back & Charitable Causes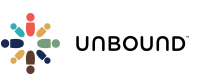 QMC Technologies, Inc strongly believes that what is given to us should be shared.
We believe it should be shared with those who are less fortunate and are not afforded the plentiful opportunities we as American's can often times take for granted.
For over 10 years we have sponsored children in foreign and poor countries to provide these children with food, shelter, education and a chance at survival - all things that these children view as a gift and struggle daily to acquire without programs such as Unbound.
Unbound is an international nonprofit founded to put the needs of the marginalized and vulnerable first. We build relationships of mutual respect and support that bridge cultural, religious and economic divides. We invite all people of good will to join us. Working side by side with people of diverse faith traditions in 20 countries, we bring people together to challenge poverty in new and innovative ways.

We inspire confidence and offer opportunity and encouragement to children and families living on the margins of society. We create practical and trustworthy means for people to help others and nurture human connections that uplift us all. Learn more about Unbound
Additional Charities & Causes
St. Luke's Mission of Mercy

Our Lady of Victory Homes of Charity

Lt. Col. Matt Urban Human Services Center
---
Mission
Our customer is the most important

person for us to satisfy.

You are entitled to quality.

We will only offer products of the highest quality.

This is the only standard of pieces that will leave our building.

Our customers are equally entitled to the highest of service & courtesy possible.

Customers are the only reason QMC exists.
Philosophy

It is our main goal to provide you with the highest quality and to be the most responsive supplier to your machining needs

Through integration of automation and innovation, we strive to maximize our competitiveness to ultimately lower your costs.

It is our every day goal to gain our customer's loyalty through a positive relationship and excellent service.

We believe delivering exceptional value means:
The highest levels of craftsmanship and quality

Rapid response quote turnaround

Consistent, competitive pricing

Understanding and meeting customers needs and requirements

Continuous improvement of systems and quality

Continuous and ongoing investments in leading edge technologies

Disciplined quality control systems

Quick project turnaround and delivery of products ready implement
---
Ownership
James A. Serafin Sr. | President/CEO
Margaret Serafin | CFO / Co-Owner
Leadership Team
James Serafin II | Manufacturing Operations Manager
Rachael Cavallaro | Distribution Operations Manager
Kathleen Kedron | Manufacturing Coordinator
---
We are proud members of the following associations:

National Association of Manufacturing Alliance | Visit Site

Buffalo Niagara Manufacturing Alliance | Visit Site


Lancaster Area Chamber of Commerce | Visit Site

WNY Association of Plumbers and Mechanical Contractors | Visit Site
---
Division of: BFO BuyFittingsOnline
In 1999, CEO and President James Serafin, Sr. made an established a website where customers could purchase stock fittings for their industrial requirements. With that, Buyfittingsonline.com was born. BFO was one of the first companies to create and list an online catalog for fittings, flanges and valves with specialties lying in stainless steel.
Serafin's goal was to provide customers with a single source for custom quality CNC machined OEM parts and also stocked commodity fittings.
QMC & BFO's lowest risk vendor philosophy aims at providing you the lowest actual costs by increasing quality and tightening lead times. We work to eliminate the downtown which occurs as a result of product defects, order delays and required repairs due to low quality competitor parts and fittings.
As the company evolved, bringing on board the 3rd generation of family, the focus lies on the future and to continue to be your trusted partner in both arenas of the industry for all of your requirements.
Now in it's 43rd year, husband and wife team James and Margaret along with son James II and daughters Rachael and Kathleen, continue to push the limits of innovation, technology and American manufacturing and industrial supply.
We believe that every customer, internal and external, deserves to discover an exceptional experience when they choose to partner with us.
"Because when you succeed, so do we."
---

Cutting Tool & Engineering Magazine
Above & Beyond - Value Added Services
By Kip Hanson, June 2016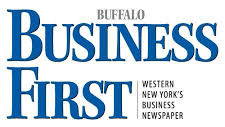 Buffalo Business First
Keeping up with the times
Dave Bertola, March 2014

Buffalo Business First stopped into our local manufacturing plant to get the latest on the challenges of hiring and the ever changing technologies in advanced manufacturing.
One year later, manufacturers still looking to hire.
Dave Bertola, December 2012
Buffalo Business discusses with QMC and other local manufacturing companies, the skills gap flooding the nation and how we can turn the tide before it's too late.
Press Releases & Other
QMC Technologies, Inc Launches Innovative & Comprehensive Paid CNC Machinist Training
U.S. Manufacturing On The Rise, Job Openings Not Filled: One Company's Solution: By Rachael Serafin