Customer Successes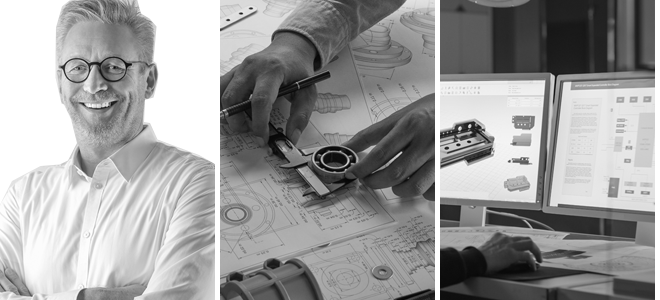 CUSTOMER SUCCESSES & PROACTIVE MACHINING SOLUTIONS
Process Engineering built to exceed your supplier requirements by tightening lead times & lowering overall costs.
We're happy to help answer questions!
1-800-569-0810
Live Chat
Our Advanced Manufacturing Facility
proudly is located in United States.
(Monday-Friday 8 AM to 4:30PM EST)
We use the latest in advanced manufacturing technologies to solve customer challenges
❱ Tighten Lead Times ❱ Increase Quality ❱ Lower Overall Costs
In today's day and age - we will stop at nothing to produce parts faster while increasing quality and rise to the challenges that customers ask us to assist helping provide cost effective solutions.
Below are some recent challenges QMC has faced with our customers like you - along with the solution we provided, keeping in mind the main objective: to keep the supply chain flowing smoothly and without interruptions while using innovative process engineering.
Customer Challenge:
QMC was recently asked by a customer to provide stainless fittings that they had previously been purchasing from a commodity fitting supplier and were then modifying them in their own facility. This resulted in higher cost and delays.
QMC Solution:
QMC was able to manufacture this part complete for a savings of over 20%. If you modify standard components or fittings, give us a call. Our goal is to save you money and we will work hard to achieve this.


Customer Challenge:
One of our customers had a continuing problem of not having fittings available when assembly time came. They would walk to the parts bins only to find them empty. Then a call would be made for a RUSH delivery to try and meet their promised delivery to their customer. They were starting to lose customers and their reputation was taking a hit.
QMC Solution:
QMC instituted our Advance Order System (QMCAOS). Our QMCAOS software works by tracking their purchasing habits. We are now able to predict their fitting usage. Under contract QMC now manufactures their fittings and we release them as needed. This is a great example of customer and supplier working to solve problems in a WIN-WIN fashion
Customer Challenge:
A large beverage company had a need for thousands of high quality beverage fittings. After comparing our competition's quality to QMC's quality they awarded the contract to QMC. In addition, our fast response to specification changes gave the company exactly the fitting they needed to solve their problem.
QMC Solution:
QMC is shipping these fittings on a weekly basis to our customer. Here at QMC, we are all committed to making Quality fittings that standout amongst our competition


Customer Challenge:
A Fortune 500 customer needed a reliable quality machined part out of precision tubing. Other suppliers has attempted to resolve this problem, but field failures proved to be a high priority problem. .
QMC Solution:
The QMC team tackled this tough problem and our customer reports they have had no field failures since QMC began manufacturing the component. "I am very proud of our manufacturing team and we truly achieved our goal of being our customer's Lowest Risk Vendor" said CEO James Serafin.
Customer Challenge:
A company that manufactures sensors was using an imported custom made union for their application resulting in long lead times, shipping delays and increasing costs.
QMC Solution:
QMC helped re-engineer the fitting with our Design Verification Services and is now manufacturing the assembly at a lower cost and tremendously better lead time. Our customer was elated with the craftsmanship of our product!
Customer Challenge:
A large company that produces components for rail cars came to us with a problematic stainless steel fitting. The fitting had been sourced to several suppliers and they had failed to deliver. Our customer contacted us and asked if we could do the part.
QMC Solution:
The QMC Team went to work on this project and delivered a prototype. We resolved the machining challenges and submitted a prototype and came very close to the target price. Upon ordering our customer told us our part was superior to the others they had evaluated.
Customer Challenge:
A marine industry OEM was purchasing stainless fittings of poor quality from a competitor. When the OEM saw QMC quality, they immediately switched suppliers.
QMC Solution:
QMC helped re-engineer the fitting with our Design Verification Services and is now manufacturing the assembly at a lower cost and tremendously better lead time. Our customer was elated with the craftsmanship of our product!
Customer Challenge:
A manufacturer of food equipment in business for many many years wanted to find a supplier who could supply their part in one piece instead of two that were assembled together.
QMC Solution:
QMC's deep hole drilling expertise solved the problem. Our expertise in the machining of stainless steel products gives our customers confidence that we truly are their Lowest Risk Vendor.
Customer Challenge:
A large customer had determined that they wished to investigate offshore manufacturing of some of their parts.
QMC Solution:
QMC was able to save our customer money by having one of our offshore Teammates manufacture them. We determined which parts could reliably be made offshore and which made here at our plant. Our customer now has a one source supplier for parts made by QMC as well as their offshore Teammate. We now manufacture some components here and some are sourced offshore saving our customer $$$. We are also a backup should any problems arise such as the recent dock workers strike. "We have worked very diligently to align ourselves with companies that could maintain our quality standards so our reputation of Quality would stay intact" explained Jim Serafin, President.
Customer Challenge:
A large OEM company approached us about providing completed hydraulically assembled pieces with custom laser engraving. They also required privately labeling and bagging the products we already make for them.
QMC Solution:
QMC invested in expanding our value added services. We purchased and setup several new state-of-the-art machines to complete the request laser engraving and custom bagging services along with a hydraulic crimper set to meet customer specs. We are committed to advanced manufacturing and will invest to maintain our leadership in working with stainless steels.
This saves them money by having it all done under one roof and lowers the transaction cost. In addition, the total cycle time of the parts has been shortened. Once again QMC has risen to the occasion through our Lowest Risk Vendor Philosophy.
- The QMC Mission -
When You Compare Our Parts With A Competitors, You Will Always Want The QMC Part.